Multimedia-artist working with video, photography and installation, based in Rotterdam.
03. ZENDER

EXPERIMENTAL AUDIOVISUAL COLLABORATION
2021 (ongoing)


ZENDER is an interdisciplinary project where two sound artists @mickbroer and @esthercoorevits collide and work together, to create abstract audiovisual pieces based on a mutual set of formal parameters. In doing so, the work explores the boundaries of interdisciplinary and audiovisual collaboration.


ZENDER (030122_1 t/m 111122_3)




Click here to watch the results of the first collaboration, titled ZENDER (030122_1 t/m 111122_3).

First screening of ZENDER (030122_1 t/m 111122_3) on 12/11/2022 in PostX, Merelbeke, Belgium.
Second screening of ZENDER:KAMERS on 08/01/2023 in Den Dolder, the Netherlands.


ZENDER:KAMERS
(050123_3 t/m 060123_3_2)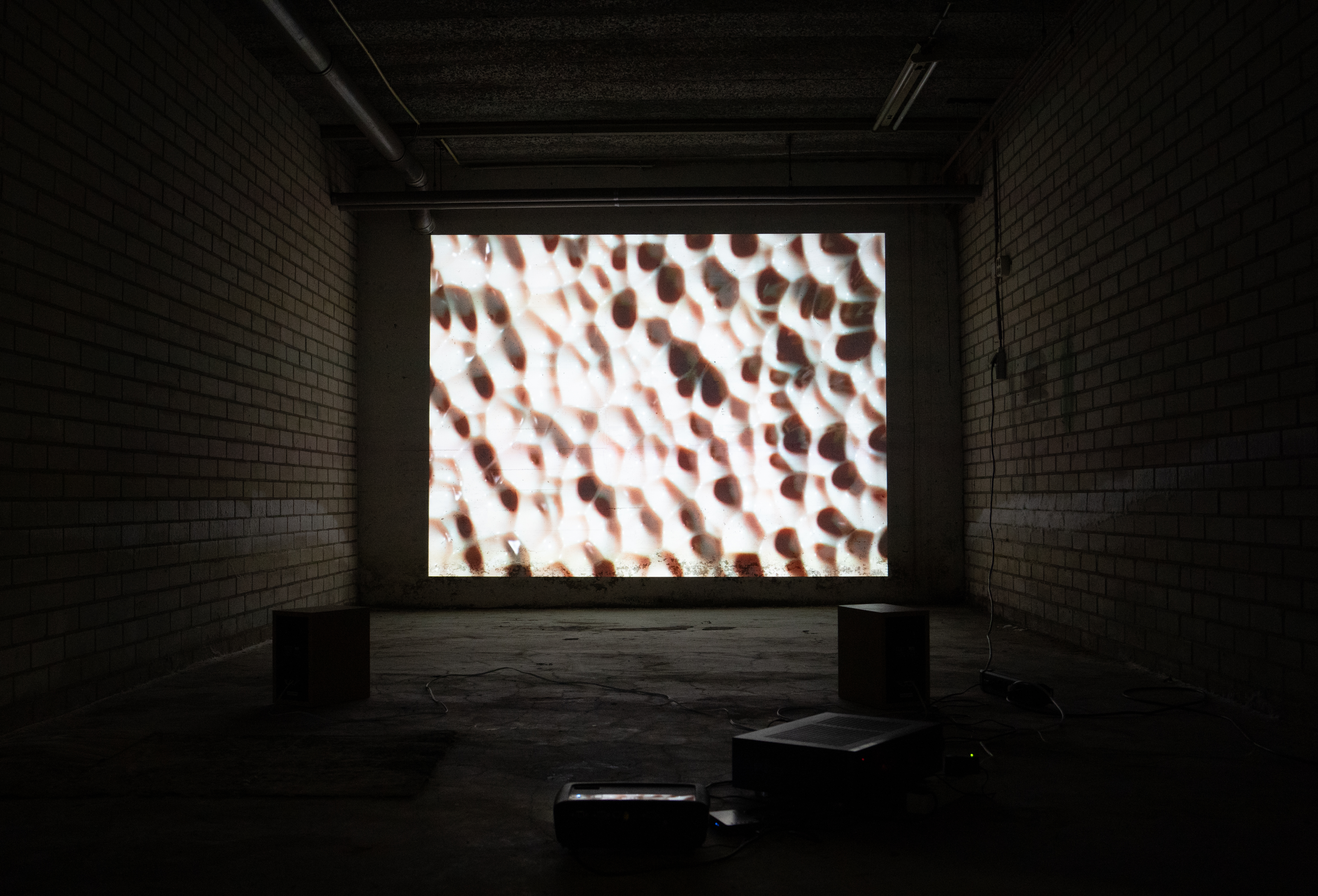 Photos by Meike Driessen

ZENDER:KAMERS is the outcome of the latest installment of the experimental collaboration between me, Esther Coorevits and Mick Broer. For this new working period we navigated around the central theme of 'the room'. Our animations and soundscapes were created based on the notion of spatiality and three-dimensionality of a room, often associated with familiarity, safety and homeliness. Using new sets of parameters with spatial indicators like wide/narrow, tall/short and warm/cold, we set out to create works aware of its own surrounding, presented as a 4-screen stereo-channel video installation in an abandoned basement.

Watch the latest works of ZENDER:KAMERS below.

050123_3 click here
050123_2 click here
060123_3 click here
060123_3_2 click here


This project is still in development.